About us
Motorway started in 2017 with a vision to build a better car market for everyone, harnessing the power of technology to deliver an amazing experience.

We help everyone to quickly and easily sell their car for the best price from the comfort of home, using only a phone.
With our network of more than 5,000 professional car dealers directly bidding on vehicles, we enable our customers to sell their cars in as little as 24 hours ­– whilst supporting our car dealer partners to acquire the best possible used car stock, 100% online.

This is the way to sell your car. This is the Motorway.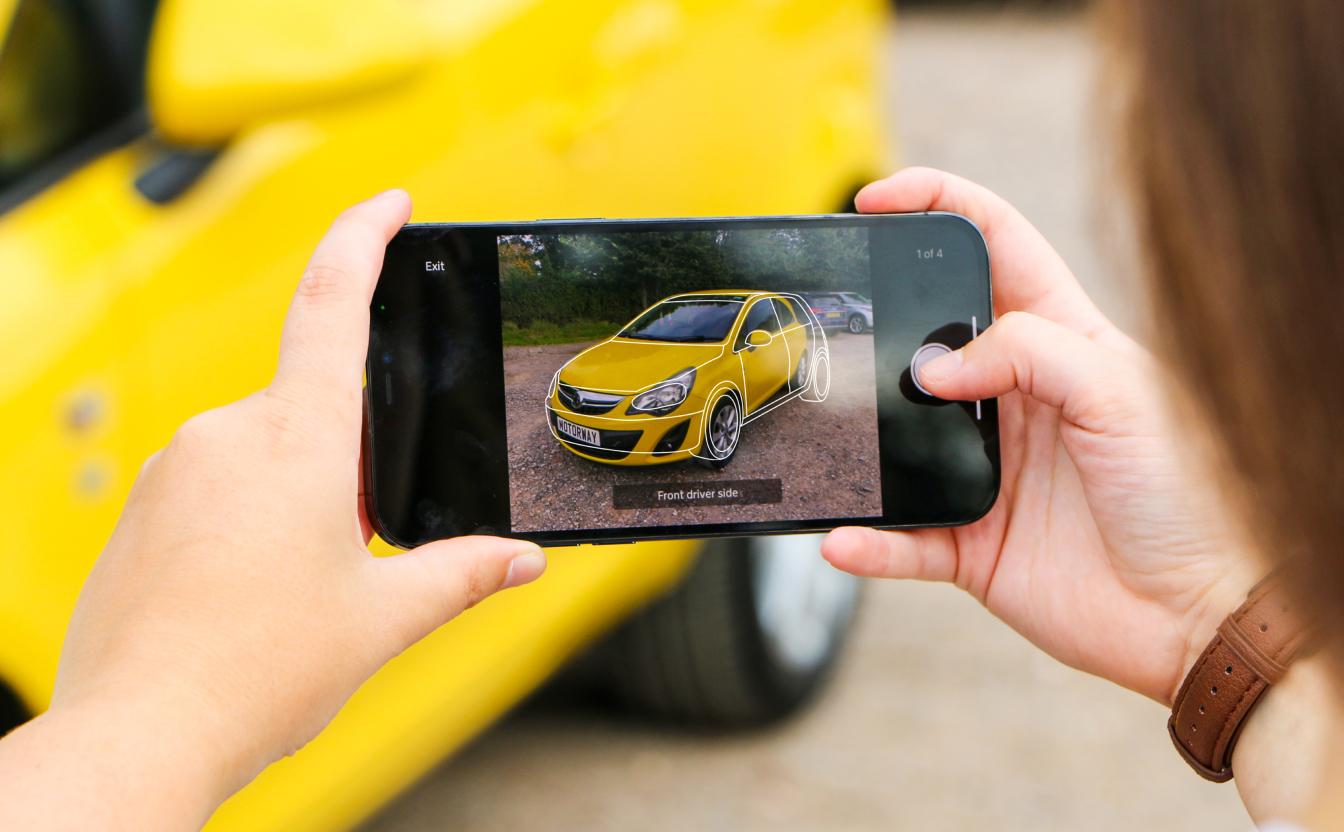 More than 250,000 people have sold their car the Motorway way and a car sale is agreed every four minutes. We've more than doubled our sales year on year. And the journey's only just begun.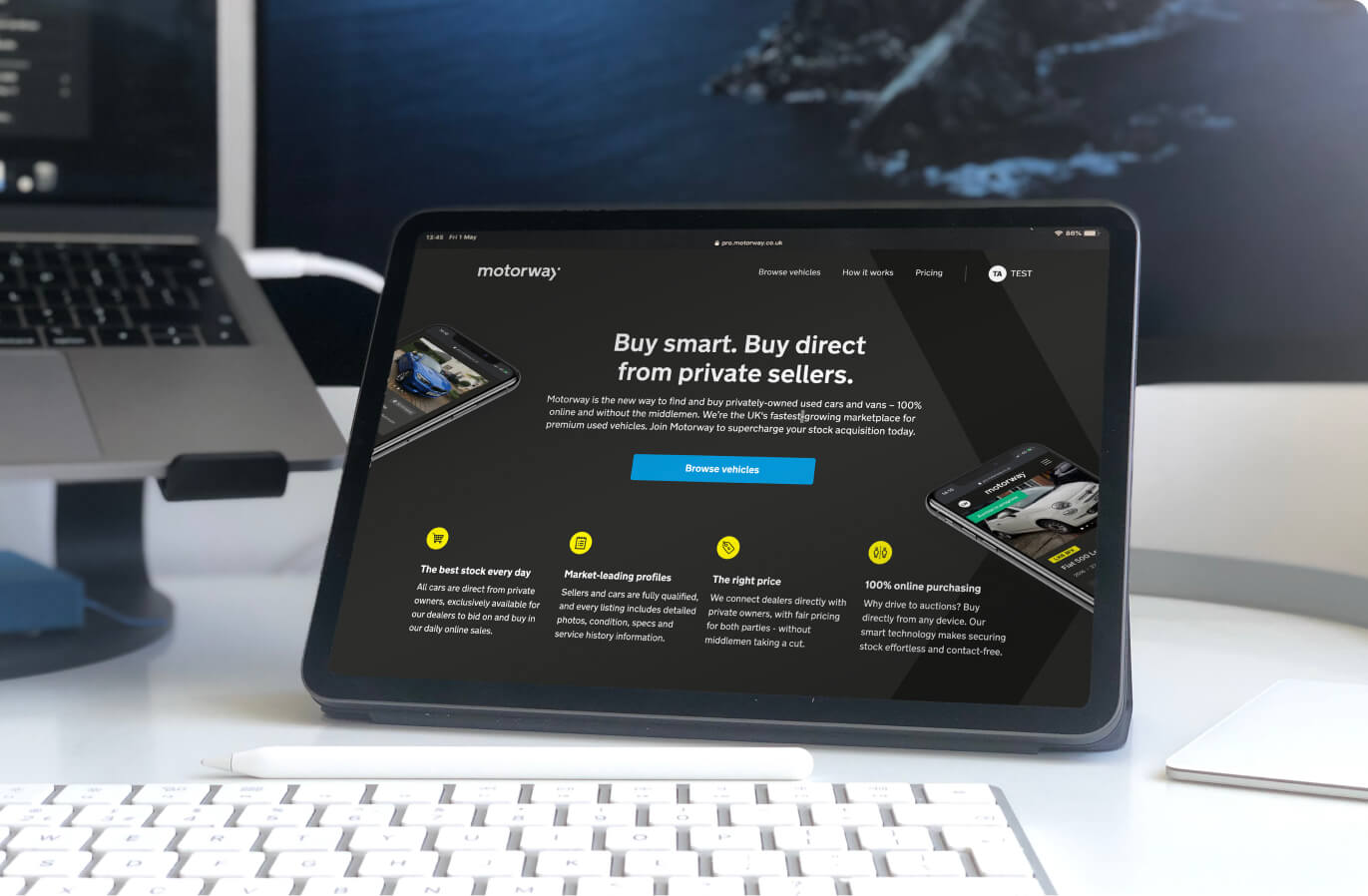 Our team
Motorway is a team of over 400 people located across our two offices - London and Brighton, as well as remotely around the world. Our team includes world-class talent in engineering, product design, operations, customer service, sales and marketing.
Executive team
Tom Leathes
Co-founder & CEO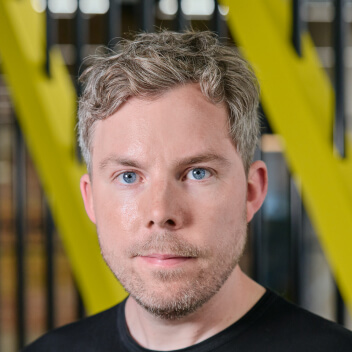 Harry Jones
Co-founder & CPO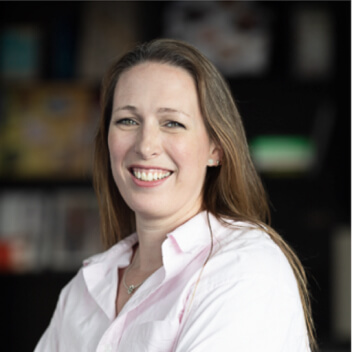 Liz Kistruck
CFO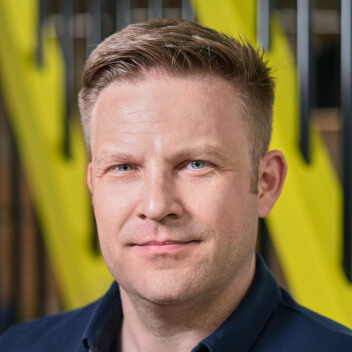 James Wilson
COO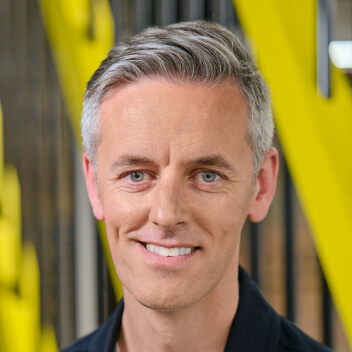 Lloyd Page
CMO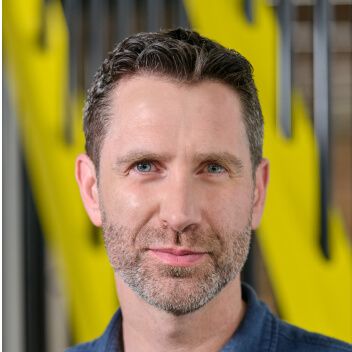 Alex Buttle
Co-founder & VP Growth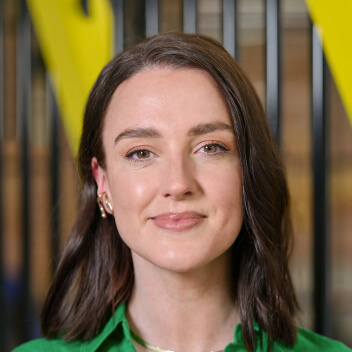 Jen Craddock
VP People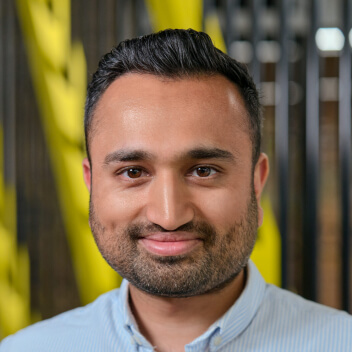 Asif Ghulamali
VP Finance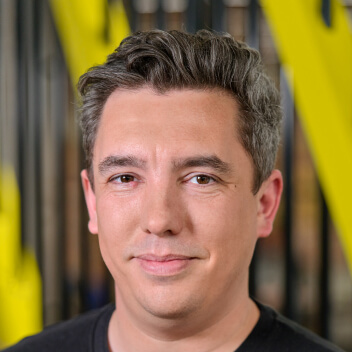 Matt Sleeman
VP Engineering
Careers
We are always looking for talented, driven individuals to join the team. You can read more about working at Motorway and our open positions on our careers page.
Find out more
Investors
Motorway is backed by some of the world's leading technology and marketplace investors.
The story so far
Motorway is founded by serial technology entrepreneurs Alex Buttle, Harry Jones and Tom Leathes. Our first office is in a disused hospital in Camden Town where we build and launch the Motorway website.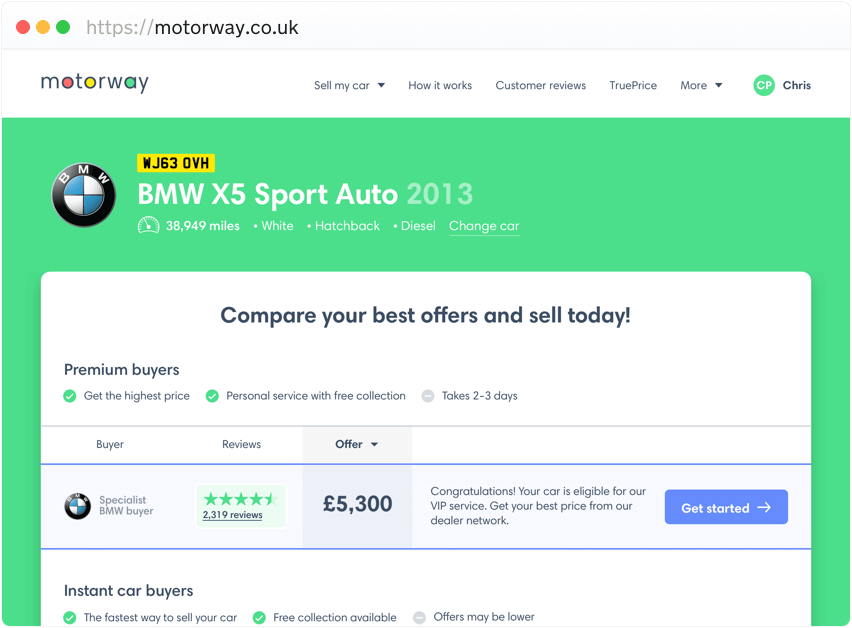 We raise £2.75m in seed funding to scale our price comparison technology and partner with some of the UK's biggest online car buyers.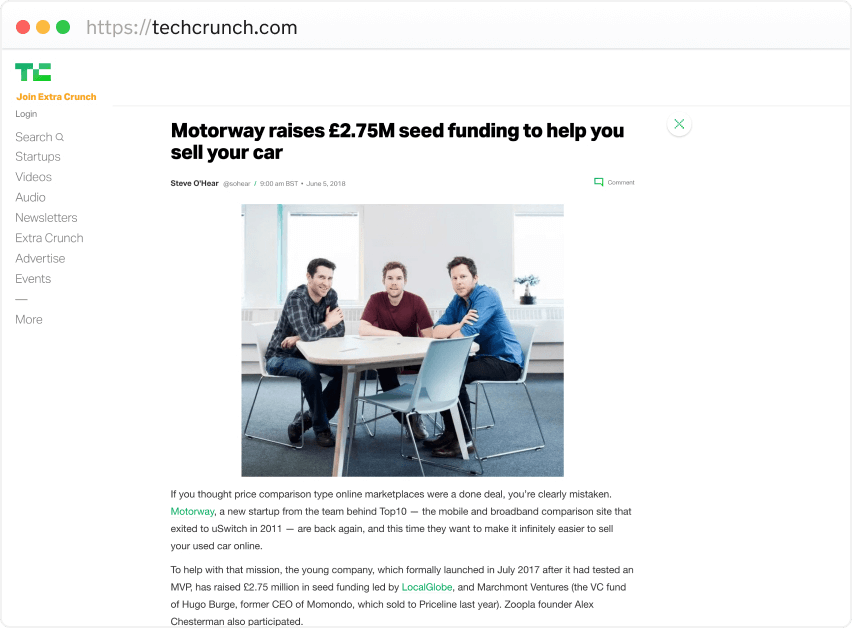 We expand our offering by adding thousands of cars dealerships to our buying network, helping customers get even better prices for their cars.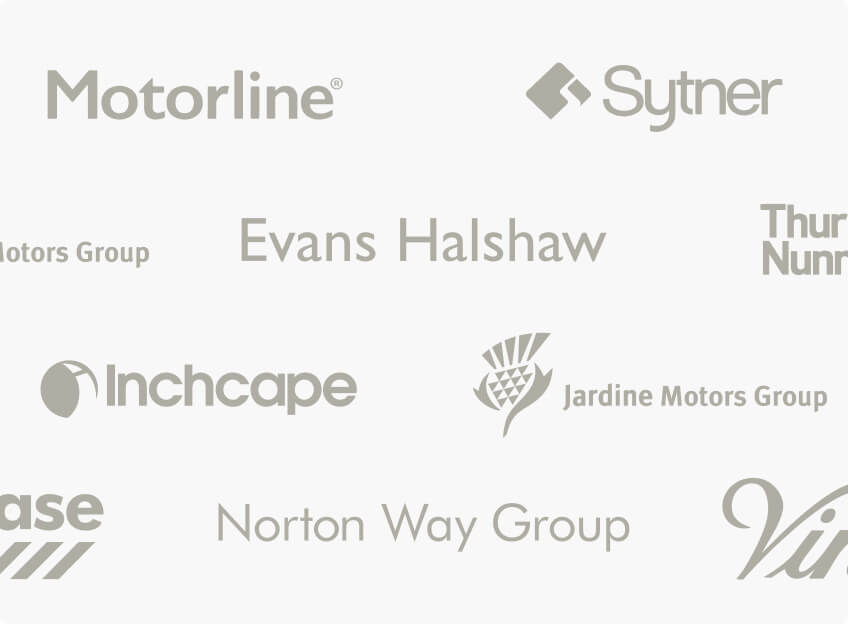 We launch the new Motorway brand, developed in collaboration with Koto.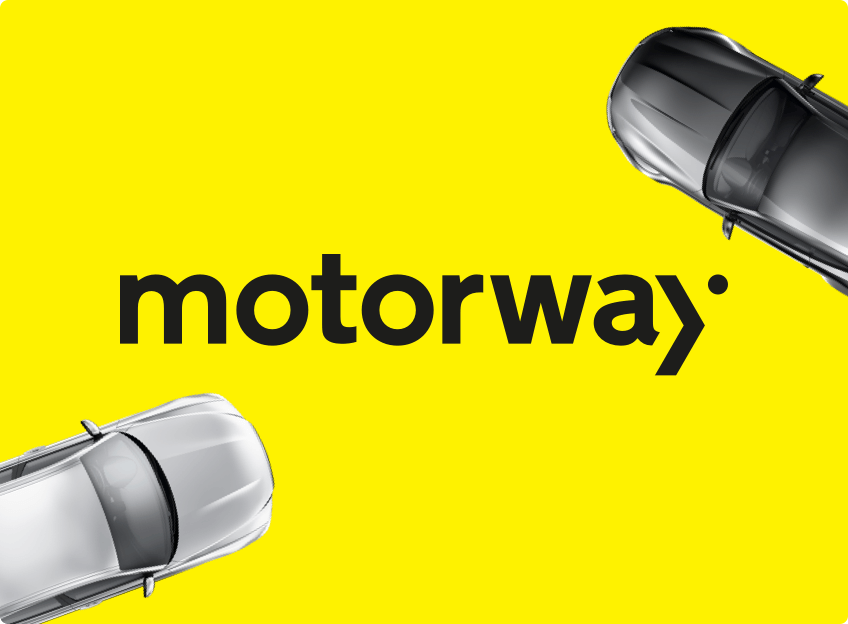 We raise an £11m Series A investment round from Marchmont and LocalGlobe to fuel Motorway's growth and launch Motorway for dealers – a new platform for professional car dealers to buy premium stock directly from private sellers.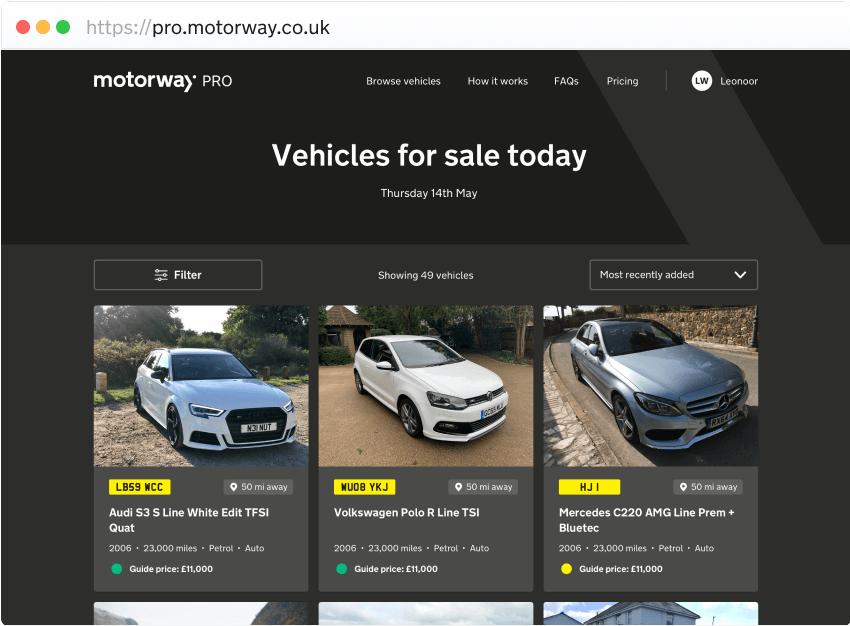 Motorway wins Highly Commended for the Used Car Product of the Year award at the Car Dealer Used Car Awards 2019.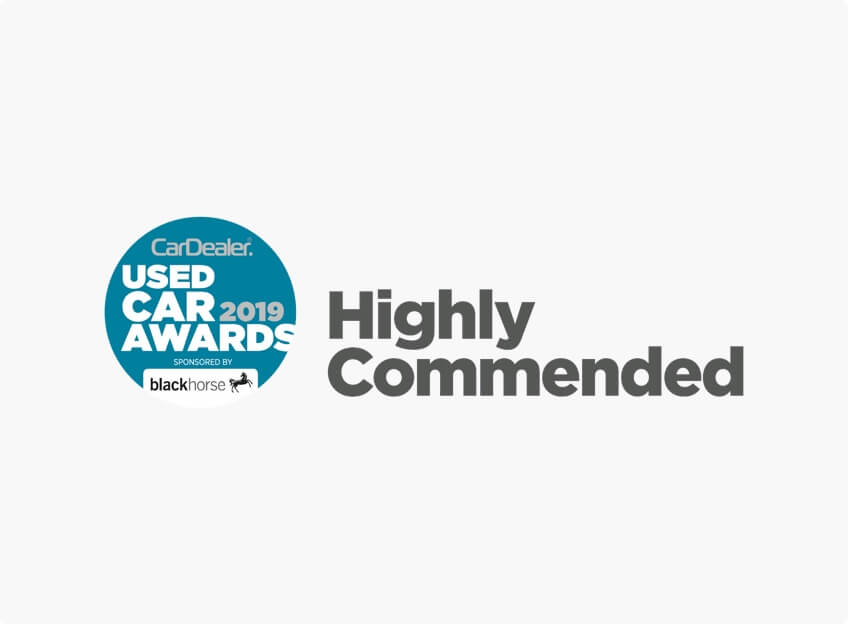 Our Kiev development hub launches, increasing the capability of our engineering team and adding our third location alongside London and Brighton.
Averaging one sale enquiry every 15 seconds, we complete our 50,000th sale on the Motorway site. The team scale up to 75 people across our 3 offices.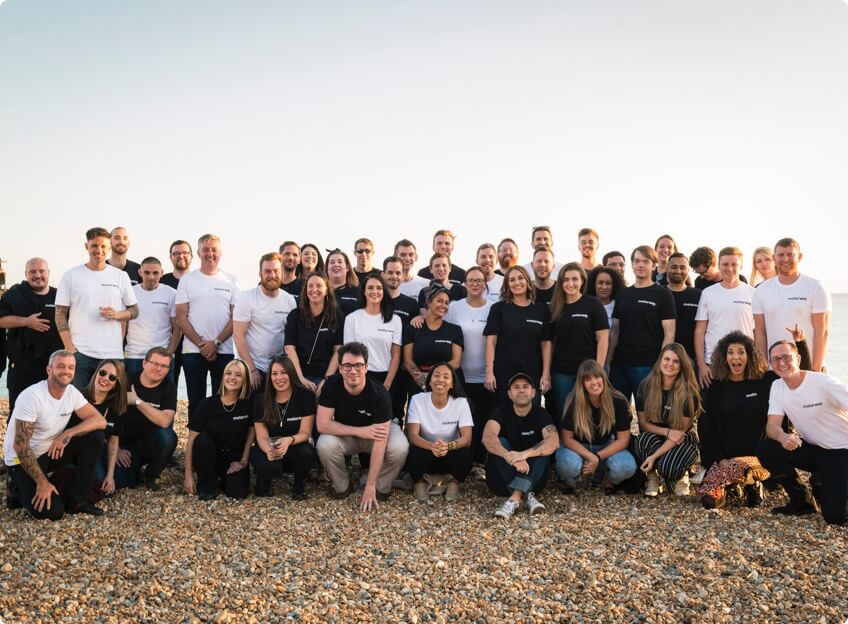 We experience unprecedented growth after the first COVID-19 lockdown, launching a new contact-free transport service and announce transactions of over £1m a day.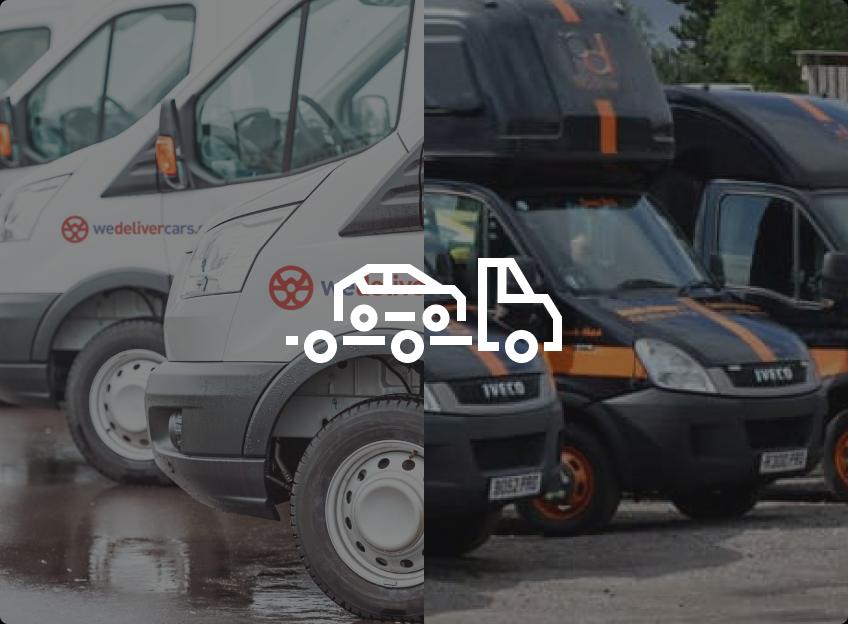 Our platform sees record growth for both sellers and buying dealers, with over £35 million in car transactions completed in a single month. We also welcome our 100th team member.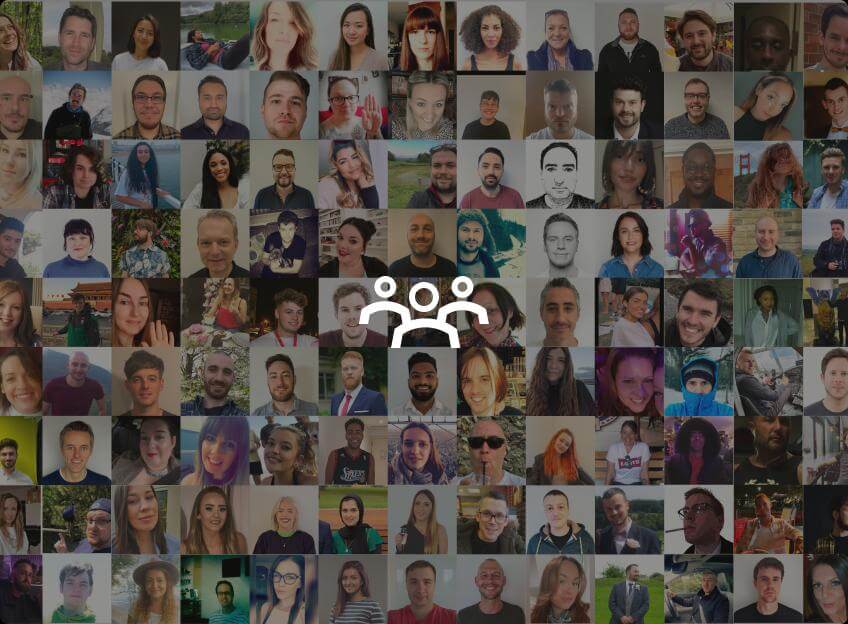 We end 2020 with over £220 million worth of vehicles sold despite the coronavirus pandemic. We celebrate by opening a new office in the centre of Brighton for our growing sales team.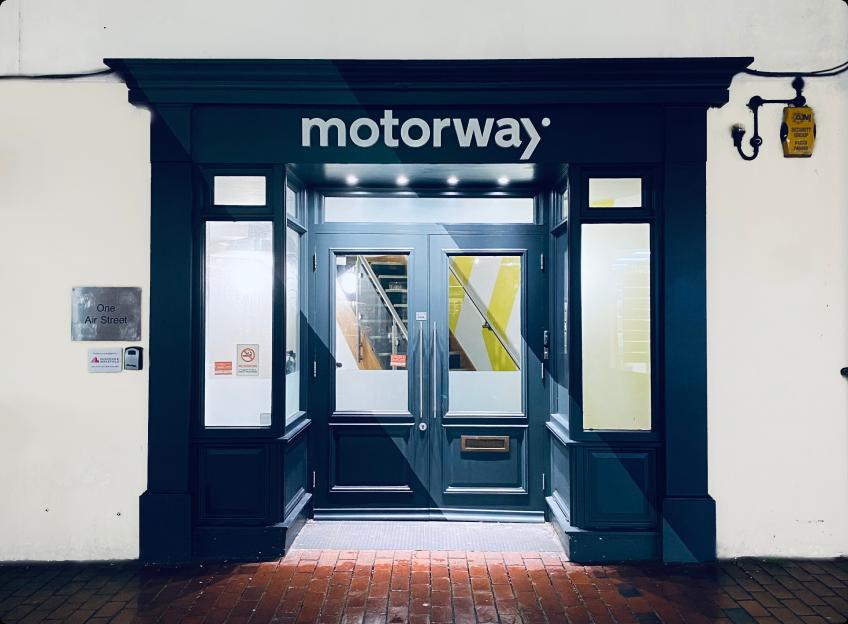 We see 138% sales growth year on year with £2 million of vehicles sold per day. To expand the Motorway brand and drive awareness of our service, Lloyd Page, previously Marketing Director at MoneySuperMarket, joins as CMO.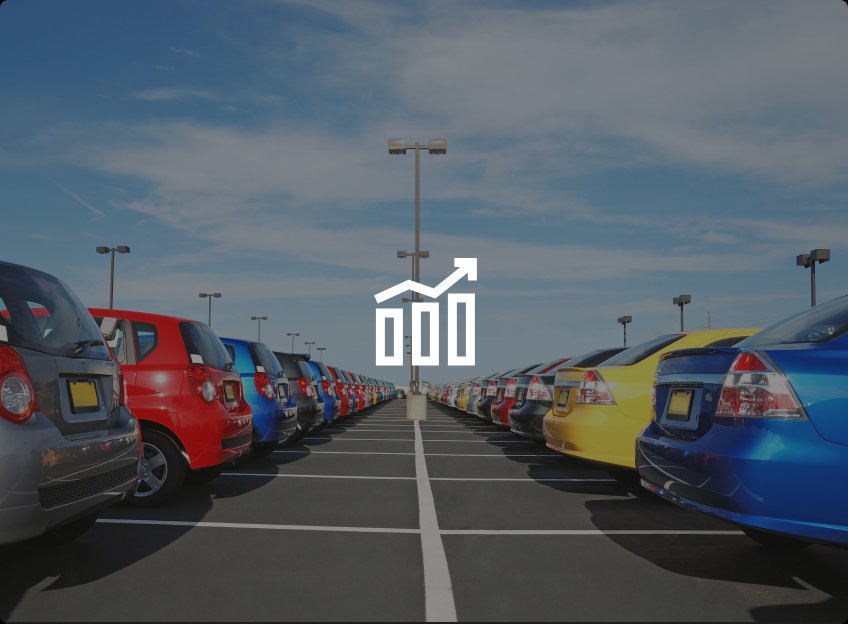 We raise a £48m Series B investment round led by Index Ventures along with BMW i Ventures and Unbound. Our team grows to over 160 people, as we announce monthly sales of over 4,000 cars, helping deliver better transactions for more car sellers and dealers across the UK.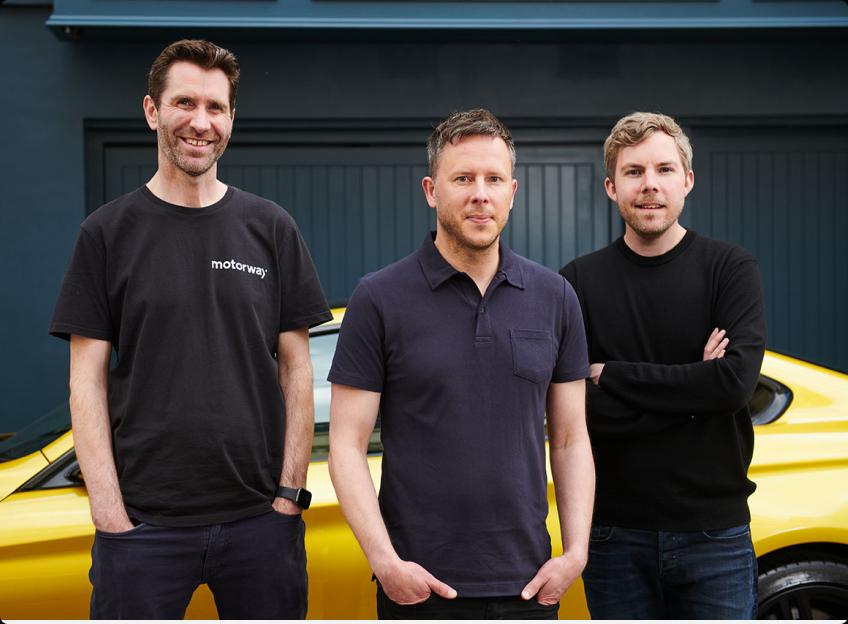 To propel our growth, we launch a major new brand marketing campaign spanning TV, radio, outdoor and digital. The campaign highlights the benefits of selling your car the Motorway way.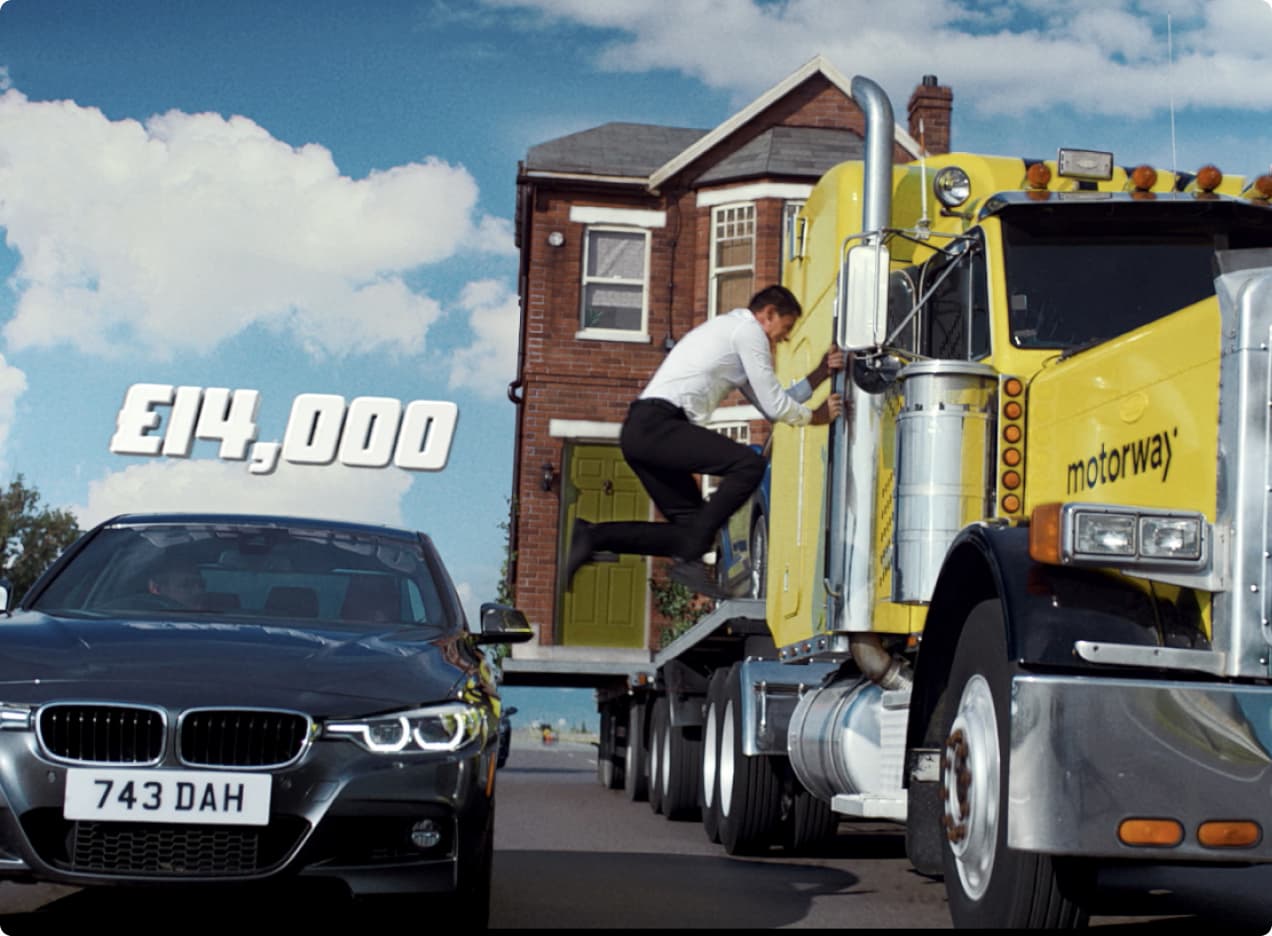 With sales continuing to accelerate, we deliver over 8,000 monthly sales and £300m in sales in Q3 2021 - 300% more than the year before. More car dealers than ever rely on us to find the best used car stock nationwide.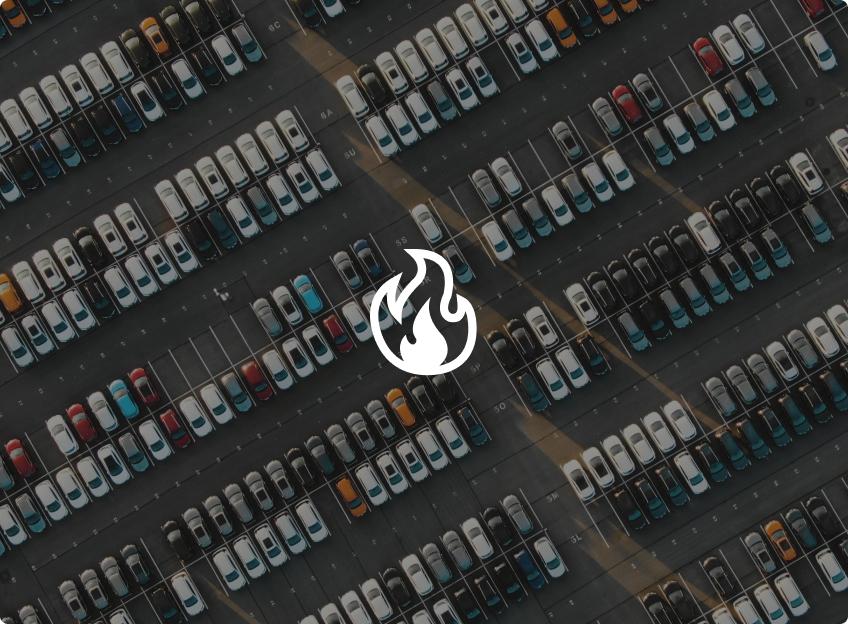 Motorway is valued at over $1bn in a new funding round of $190m, co-led by Index Ventures and ICONIQ Growth. This funding will be used to further grow our world-class team, and help ensure more customers can sell their car the Motorway way.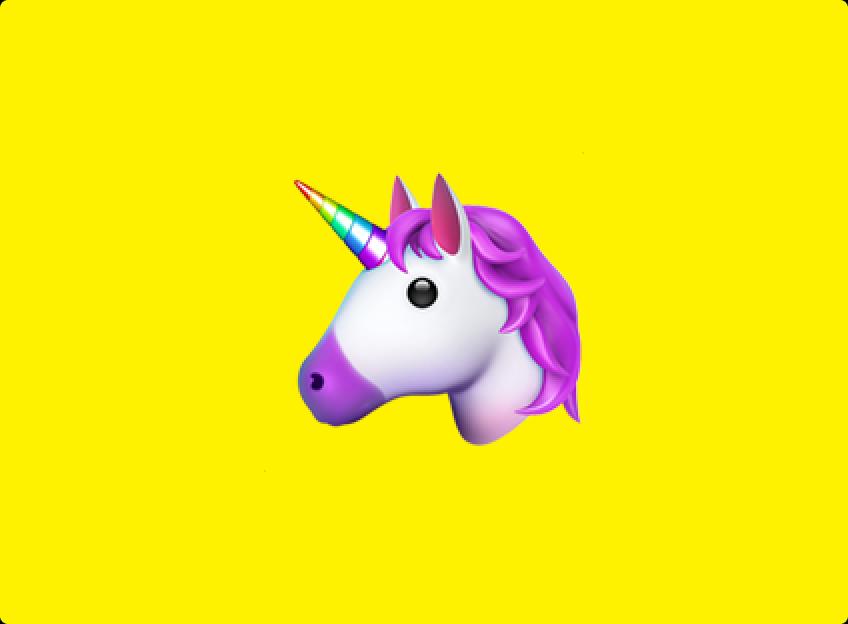 Continuing our growth plans, we sign two big sports partnerships, sponsoring ITV's Live Coverage of the Guinness Six Nations and sponsoring BT Sport's broadcast coverage of the Premier League and UEFA Europa League.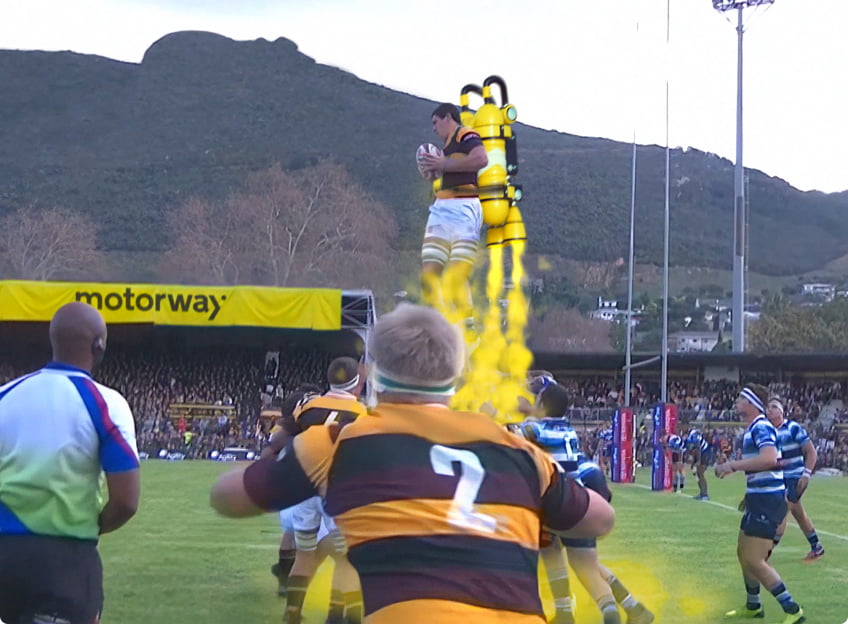 We launch iPhone and Android apps to guide customers through profiling their car, delivering an even more seamless experience.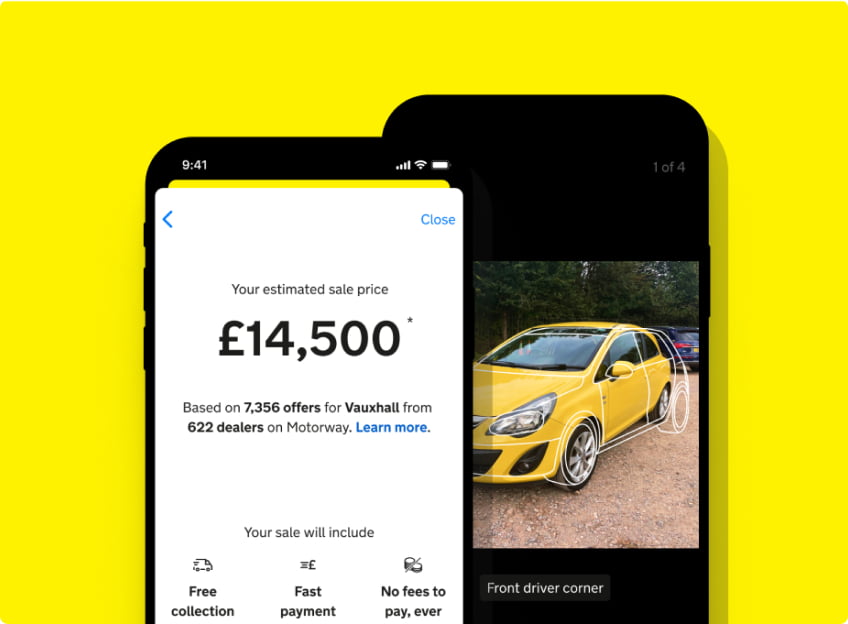 We move into our new purpose-built London HQ. The new space houses our rapidly-growing team and is designed for hybrid working.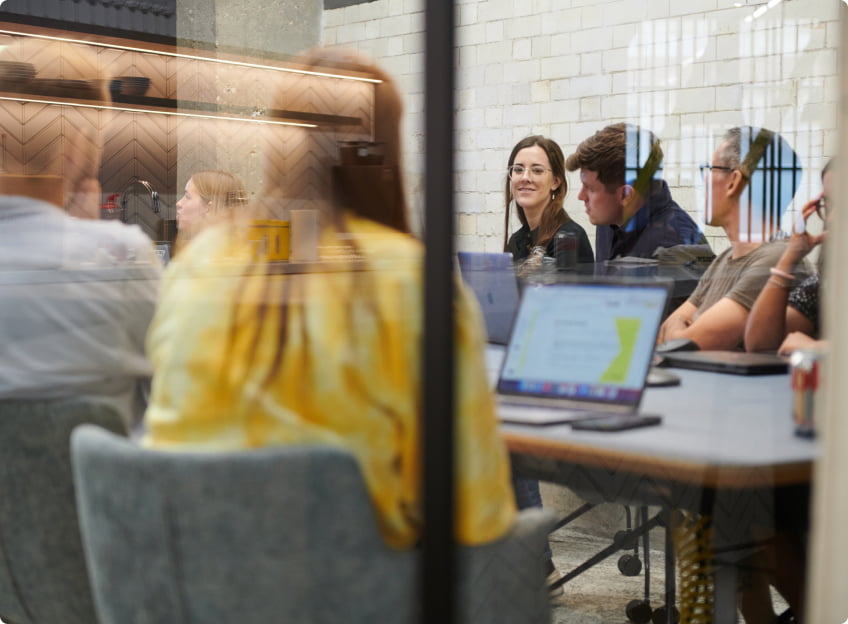 Car dealer's take centre stage in a fresh Motorway TV ad. The new TV advert sees car dealers compete to secure the best price by dancing on epic, larger-than-life calculators.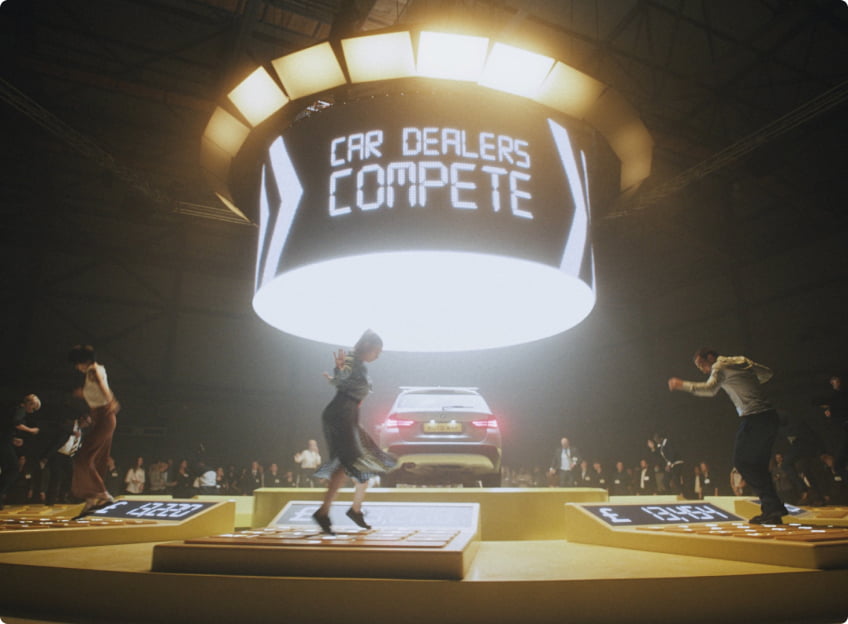 We hit an exciting milestone - 40,000 reviews on Trustpilot, with an overall rating of 'Excellent'! 'Go the extra mile' is one of our core values and our fantastic team at Motorway drive to deliver an amazing experience for our car sellers and dealers.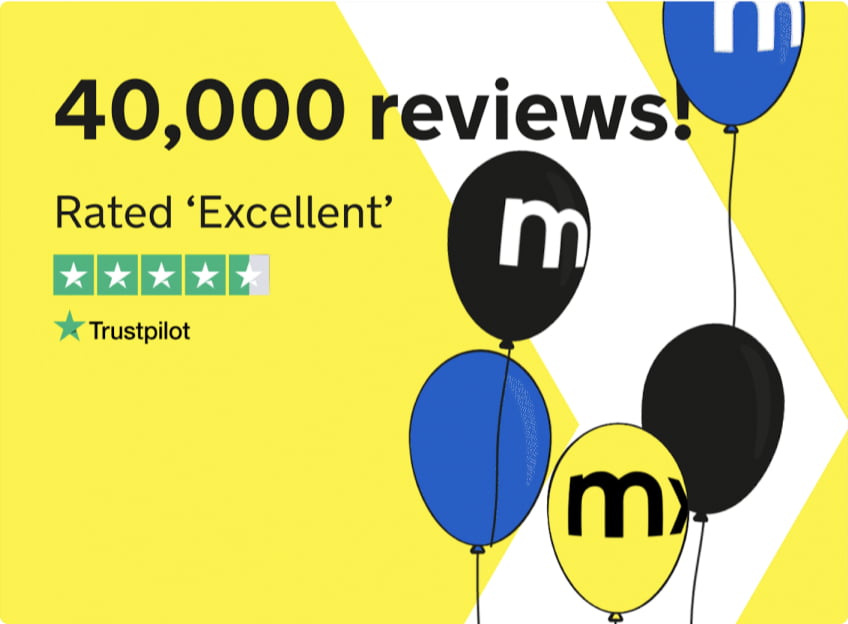 Motorway reveals continued, accelerated growth in 2022, with £1.7bn in sales. As record numbers of car owners came to Motorway to sell their car online, we more than doubled sales, year on year.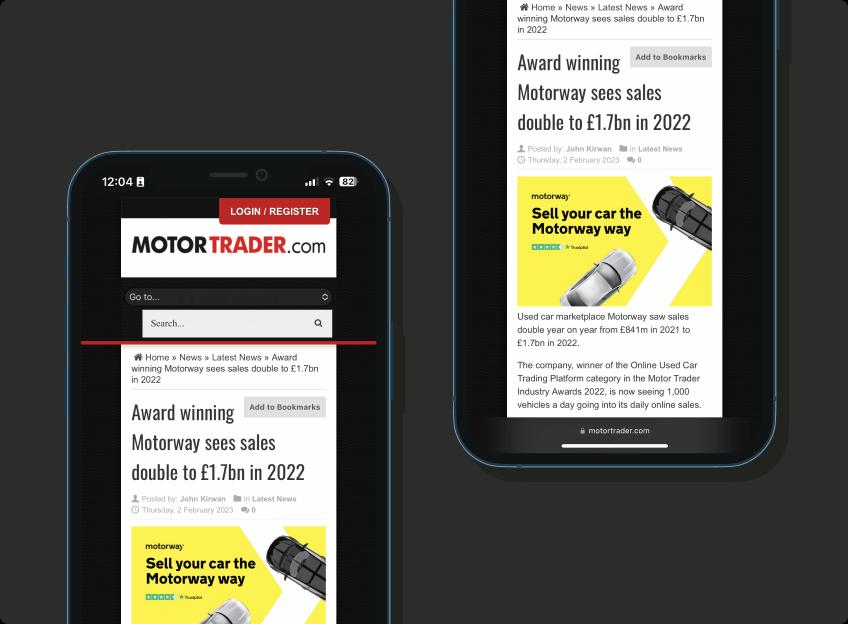 We launch our Car Value Tracker. This industry-first tool helps car owners track changes to the value of their vehicle over time, helping them be savvy about selling at the right time.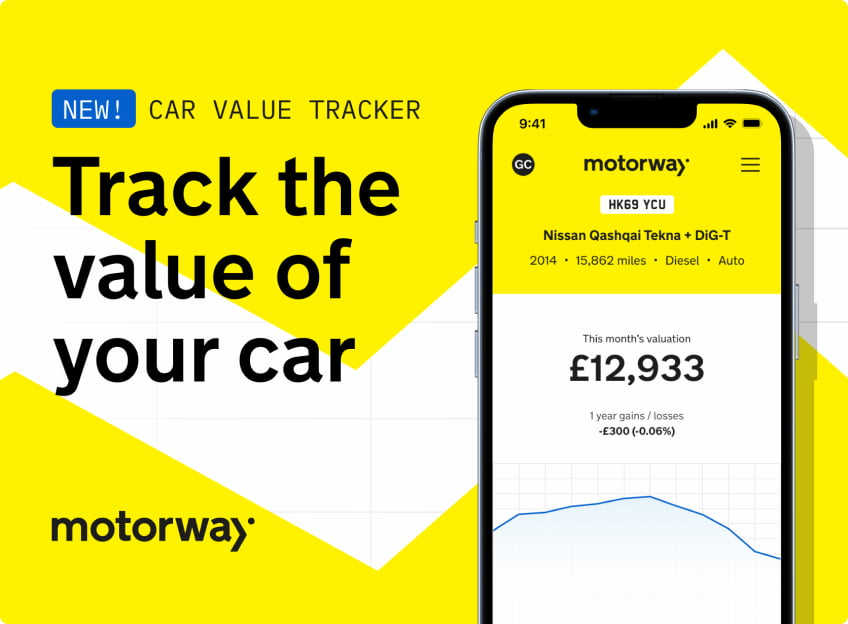 More about Motorway
Motorway for dealers
Looking for stock? Motorway for dealers is the new way to buy privately-owned used vehicles - all online and without the middlemen.
Press
Get in touch with our press team. We can provide comment and info on car buying trends to UK and global news publishers.