Sell your Cadillac
the Motorway way
5,000+ car dealers compete to give you their best price* for your Cadillac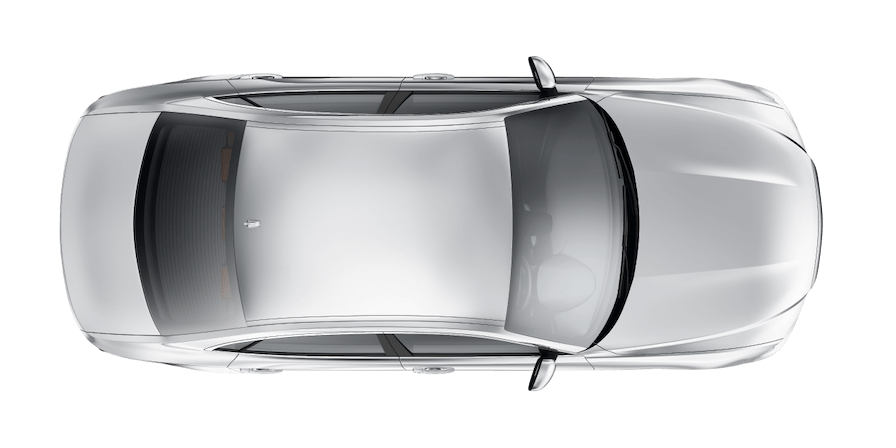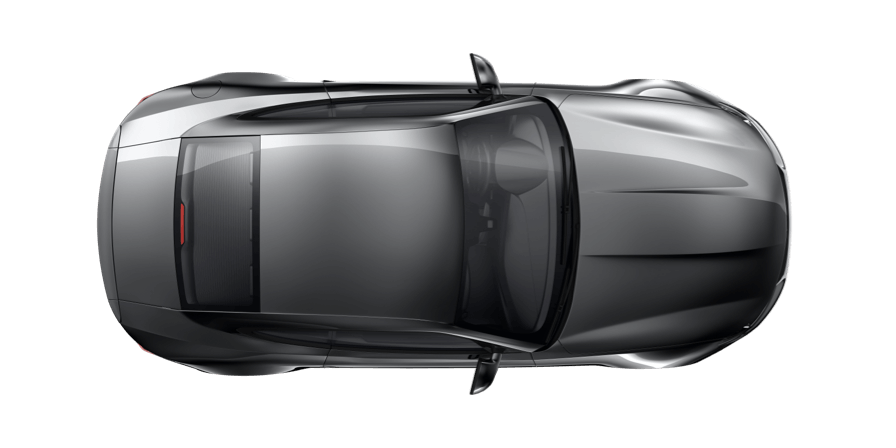 Instant valuation

Our valuation tech uses live market data to estimate your car's value accurately.

Get your highest price

We'll find the dealer in our network who'll pay the most, without the hassle.

Free home collection

Complete your sale in as little as 24 hours, with free collection & fast payment.†

Oh, and it's 100% free

Dealers pay a fee to buy your car. That means it's completely free for you.
Sell your car the Motorway way
At Motorway, dealers compete so you can sell your car for a great price, for free. See how easy it is in our TV ad – confetti cannons not required!
Join 250,000+ people who've sold the Motorway way 😎
Sold by Adam
Nissan Qashqai, sold for £21,900.
Sold by Stephen
Toyota Yaris, sold for £5,895.
Sold by Robert
Ford Kuga, sold for £11,907.
Sold by Roger
BMW 420D M Sport Auto, sold for £14,384.
Sold by Ahmed
Toyota Land Cruiser Invincible…, sold for £50,240.
Sold by David
Volkswagen Passat, sold for £8,888.
Sold by Samantha
BMW 520d M Sport Auto, sold for £8,043.
Sold by Michael
Hyundai I10, sold for £4,680.
Sold by John
Mercedes GLE 350 AMG Nght ED…, sold for £26,553.
Sold by Steve
SEAT Ibiza, sold for £2,476.
Sold by Alex
Audi A1, sold for £18,350.
Sold by Anna
Audi Q3, sold for £13,851.
Sold by Chris
Ford Transit, sold for £35,120.
Sold by Rebecca
Vauxhall Meriva, sold for £4,460.
Sold by Luke
Volkswagen Golf, sold for £4,261.
Sold by Nigel
SEAT Alhambra, sold for £9,812.
Sold by EBENEZER
Peugeot 3008, sold for £1,439.
Sold by Marisa
Ford Ka, sold for £1,521.
Sold by Yousuf
Volkswagen Polo, sold for £8,490.
Sold by David
Kia Sportage, sold for £9,599.
Sold by Matthew
BMW 320D M Sport, sold for £6,809.
Sold by Matthew
TVR Cerbera, sold for £14,340.
Sold by Conrad
Audi S5, sold for £19,249.
Sold by Peter
Skoda Yeti, sold for £5,550.
Sold by Karen
BMW X5, sold for £22,569.
Sold by Adam
DS DS3, sold for £1,949.
Sold by Sam
Audi RS 5 Sport ED TFSI Quat A, sold for £40,050.
Sold by Chris
MG ZS, sold for £8,250.
Sold by Lyssa
Porsche Macan, sold for £22,827.
Sold by Andy
BMW M2, sold for £22,938.
How it works
Ready to let dealers compete? Enter your reg to get an instant valuation and create a car profile from your phone. Easy.
We alert the 5,000+ car dealers in our nationwide network and they make their best offer for your car in our online sale.
We'll present the highest offer for you to approve, then arrange a date for your car to be collected, for free, of course.
You receive fast payment† in your bank account within 24 hours of collection. Ta-dah, you've sold your car the Motorway way!
Cadillac owners like you have rated us 'Excellent'
5,000+ verified dealers ready to buy your car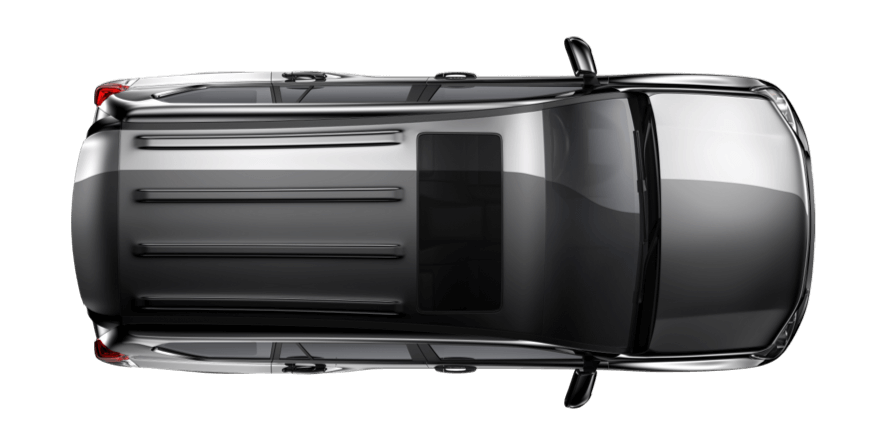 Selling a Cadillac?
Looking to sell a Cadillac? Why not do it the Motorway way! It's the fast, easy, and 100% free way!
How to sell your Cadillac the Motorway way
We work with a network of more than 5,000 verified dealers spanning the UK, so when you sell your Cadillac the Motorway way, you can usually find a car buyer in as little as 24 hours!
Get a free instant valuation – our free online valuations aren't based on guesswork – at Motorway, we use a combination of real-time industry statistics and our own online sales data to give you the most up-to-date and accurate information about what cars like yours are selling for.

It is important to remember that the car market changes rapidly, and therefore the valuation you receive today might be very different to one you receive a few months down the line.

To get your free Motorway valuation, all you need to get started is your registration number and mileage. If you like what you see, it's time to start selling your Cadillac the Motorway way!

strong>Create a car profile now – creating a car profile can be daunting. It can be tricky to strike the right balance between being as honest as possible and still trying to show your car in the best possible light. How much detail are you supposed to go into? And what do you say about dents and scratches? Well, at Motorway we've made creating a car profile as simple as possible. We ask you a few easy questions about your Cadillac and guide you through which photos you need to take. Usually, it can all be done from your phone in a couple of minutes.

Our network of verified dealers are very experienced in buying used cars – so, at the end of the day, you don't need to worry about hiding dents or scratches. Experienced dealers know that very few used cars come without a few cosmetic issues. So, rather than trying to hide anything, you should always try to be as honest as possible when it comes to creating the profile for your Buick. If you're not accurate, it might mean that the sale falls through later.

At Motorway, our dealers have a lot of experience in buying used cars, so you really don't need to worry about hiding dents or scratches. They know that used cars are rarely without some cosmetic flaws. So, our advice is always to be as honest as possible about the condition of your car. If you're not, it's possible the sale will fall through.

Take it easy – and wait to hear from us – Motorway aims to take the hassle of car selling away from our customers. Once you've made your car profile, we will alert our dealers that your car is entering our online sale and invite them to make their best offer. That's it. There's no negotiating with dealers. No bluffing your way to a sale. No panicking over your lack of car knowledge. Just sit back, relax, and we'll be in touch when the sale is over to let you know your best price. It really is that easy!

Once you've been sent your best offer, all you need to do is say 'yes' or 'no.' If it's a yes – brilliant, we'll move ahead with the sale. If you're not sure, that's fine as well. At Motorway, we would never put any pressure on you or lock you into a sale. That just isn't the Motorway way!

If you like the look of your best offer, fantastic, we can move on to the next steps. If you don't, that's no problem either. We would never pressure you into a sale. It just isn't the Motorway way!

The dealer will collect your car – for free – unlike some car-buying websites that insist on you driving your car to an out-of-town drop-off point and then making your own way home – with Motorway, your winning dealer will come to you. After giving your car a quick inspection to ensure it matches your profile, they'll take your car away and pay you via secure bank transfer. Most payments will be in your bank account within one working day.

With Motorway, your winning dealer will come and collect your car from a location of your own choosing. They will arrive at a time convenient to you, give your car a quick inspection and then pay you by secure bank transfer. In most cases, the agreed payment will be in your bank account within one working day.

Whoop! You've sold your car the Motorway way! – that's it. You've sold your car for free – and got your best price. What you do with the money, that's up to you!
What model of Cadillac can Motorway help you sell?
Our nationwide network of dealers are interested in all sorts of cars, and all sorts of models. We can help you find a buyer for the following models of Cadillac:
Cadillac Calais
Cadillac DeVille
Cadillac Fleetwood
Cadillac Calais
Cadillac Seville
Cadillac Fleetwood Brougham
Cadillac Eldorado
Cadillac Seville
Cadillac Cimarron
Cadillac Sedan de Ville
Cadillac Allanté
Cadillac Catera
Cadillac Escalade
Cadillac CTS
Cadillac SRX
Cadillac XLR
Cadillac BLS
Cadillac STS
Cadillac CTS
Cadillac ELR
Cadillac CT6
Cadillac CT6-V
Cadillac XT5
Cadillac XT4
Cadillac CT4
Cadillac CT4-V
Cadillac CT5
Cadillac CT5-V
Cadillac XT6
Cadillac Escalade
A bit about Cadillac
The Cadillac Motor Car Division is a branch of the American auto manufacturer General Motors (GM).
The Cadillac brand began as part of the Henry Ford Company in Detroit, Michigan in 1902. After a dispute about production, Henry Ford and several of his investors, abandoned the company. However, after appraising the company's assets ahead of liquidation, engineer and former investor Henry M. Leland decided to continue the company, renaming it the Cadillac Automobile Company after the French explorer Antoine Laumet de La Mothe, sieur de Cadillac, who had founded Detroit in 1701. The Cadillac badge is based on his coat of arms.
Cadillacs are currently distributed in 34 markets worldwide and are the top luxury vehicle brand within the United States. In 2019, more than 390,000 Cadillacs were sold worldwide, a record for the company.
Cadillac was already established as the U.S.'s premier luxury car marque when it was purchased by GM in 1909. Cadillac's company slogan: 'The Standard of the World' is a reference to its engineering. Henry M. Leland was so concerned with precision in Cadillacs that he brought in special tools from Sweden used in clock building.
Cadillac was the first American car to win the Dewar Trophy, presented by the British Royal Automobile Club (RAC), for successfully demonstrating the complete interchangeability of its component parts, which later lay the foundation of modern automobile mass production. Cadillac won the trophy for a second time in 1912 for being the first production automobile that incorporated electric starting and lighting. Before Cadillac's innovative electric starting technology, all automobiles needed to be started by turning a crank handle.
Cadillac's 5.1L (70 horsepower) engine was the first mass-produced V8. It was also the first engine to feature a coolant reservoir – which made it much more reliable. As a direct consequence, the US Government bought thousands of Cadillacs for the use of army officers during World War I.
The Cadillac Motor Car Division was also the first company to produce cars with air conditioning, and the 1922 Type 59c Cadillac featured innovative self-powered air compressors in their tyres, meaning that they could fill up automatically.
For Cadillac's 110th anniversary, American magazine Popular Mechanics picked the five greatest Cadillacs of all time. The models they chose were the 1908 Cadillac, the 1953 Eldorado, the 1948 Series 62 Club Coupe, the 1967-1970 Eldorado Coupe, and the 2009-current CTS-V. They also named the 1930-1940 V-16 Series 452 and Series 90 as 'the greatest car on Earth.'
Mafia boss Al Capone's bulletproof 1928 Cadillac sedan was requisitioned by the US Secret Service as the Presidential vehicle following the bombing of Pearl Harbor in 1941. The car had been impounded by the government when Capone was sent to Alcatraz prison. Franklin D. Roosevelt used Capone's modified Cadillac as his official car for the rest of his tenure as President.
The 1957 Eldorado Brougham came equipped with memory-power seats, automatic locks, and low-profile tyres on aluminium wheels. Not typically added 'as standard' in modern cars, it also came with a built-in make-up kit and magnetic whiskey glasses.
Sell your Cadillac today
Looking to sell? Our network of 5,000+ verified car dealers compete to give you their best price* for your cadillac in as little as 24 hours.